Vandersteen Audio is very proud to premiere the KĒNTO Carbon, the newest Vandersteen loudspeaker. The previous model at this price level, the Model 5 represented the first Vandersteen speaker with an adjustable powered subwoofer built into the full range enclosure to pursue the ideal time and phase alignment of all drivers.
The original Model 5 had been in constant production for over twenty years, where it was firmly ensconced as a Stereophile Class A Recommendations, and was a perennial TAS Editor's Choice and winning universal praise from reviewers and consumers around the world. All of which is testament to the fact that it's a tough speaker to improve upon!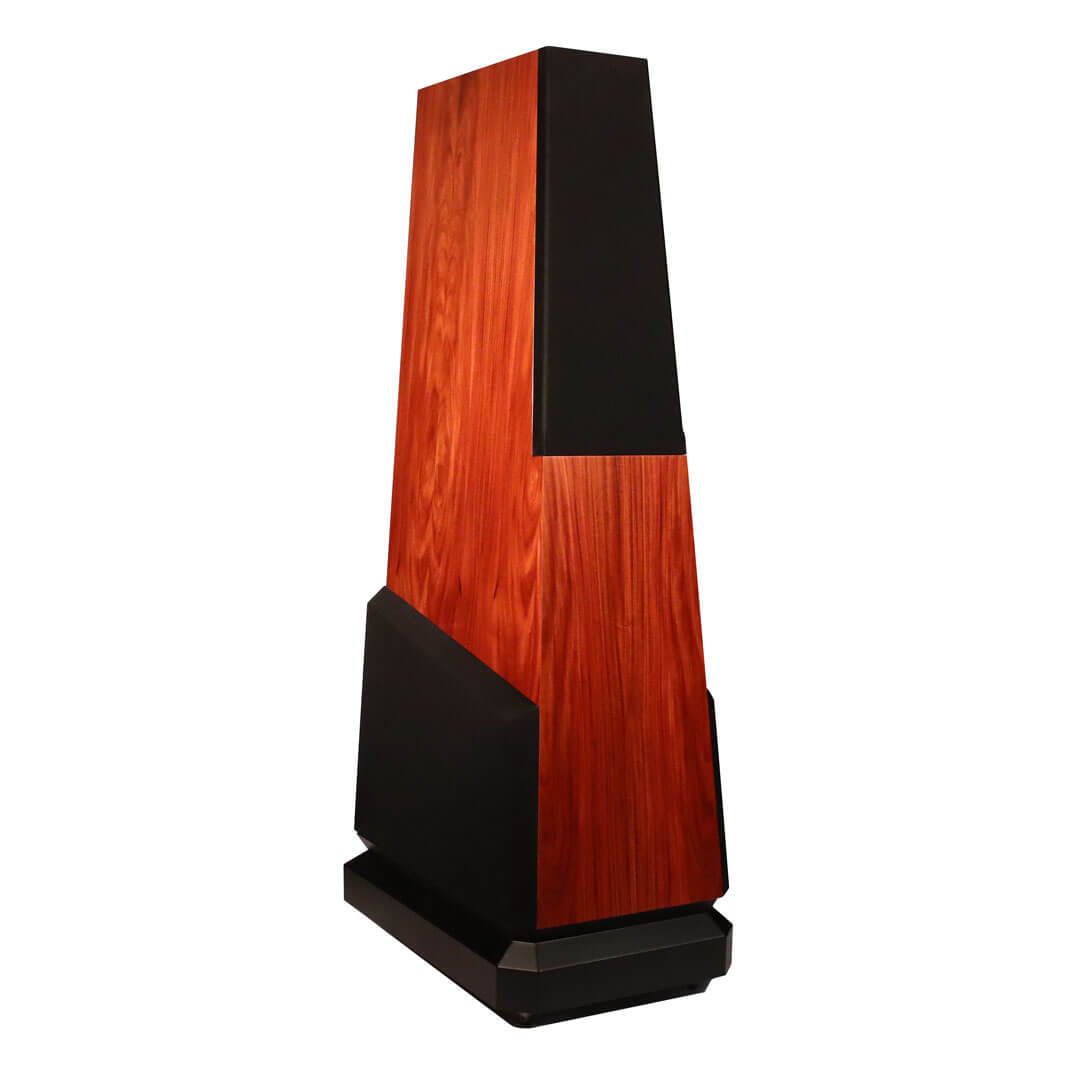 However, Richard and Nathan Vandersteen, the architects of this ambitious project, found that using side-firing 9-inch drivers allowed for further bass and mid-bass integration adjustment in any space. This breakthrough along with the existing carbon tweeter and newly combined with the patented Model Seven midrange yields results never seen at this price point. Early measurements and listening show KĒNTO Carbon speaker's performance will be a good part of the Model Seven Mk.II and a significant step forward with it's new proprietary technological features.
Specifications:
| | |
| --- | --- |
| Tweeter | 1" Exclusive Aerodynamic Dual-Chamber, Transmission-Line Loaded Carbon Dome with Ferrofluid Voice-Coil Cooling |
| Midrange | 4.5" Patented Perfect Piston™ Midrange with 3-Layer Carbon Fiber/Balsa/Carbon Fiber Cone, Die-Cast Aerodynamic Basket with Neo-Magnet Assembly and Ferrofluid Voice-Coil Cooling |
| Mid-Woofer | 6.5" Woven-Fiber Cone and Precision-Formed Magnet Assembly Copper Faraday Ring |
| Subwoofer(s) | (2) 9" Aluminum Drivers with Long-Throw Motor Assemblies Phase |
| Subwoofer Amplifier | 400-Watt Class B High-Current Amplifier with Fully Regulated Switching Power Supply |
| Recommended Amplification | 40-200 Watts Into 8 Ohms |
| Frequency Response | 23 Hz – 40kHz +/- 3dB |
| Sensitivity | 87 dB, 1 meter/2.83 volt input |
| Impedance | 8 ohms +/- 3 ohms |
| Crossovers | First order/6dB per octave, 200Hz, 900Hz, 5kHz |
| Input Terminals | Barrier strips, 7/16" max width |
| Dimensions (WHD) | 12" x 47" x 19" |
| Weight | 170 lbs. Ea. Net / 200 Shipping Gross |
| Country of Manufacture | Made in the USA |