The JBL PS1400 sports s slim cabinet made from very strong materials, with heavy internal bracing and damping for an improved sonic response in the destined frequencies; the JBL PS1400 will not distort even at higher pressure levels as the PolyPlas woofer cone prevents such uncontrolled behavior.
The JBL PS1400 boasts a massive 14-inch woofer that will handle 400W RMS continuous power. The frequency response of the JBL PS1400 will simply rock your room off as the sub can blast LF as deep as a rumbling 28Hz.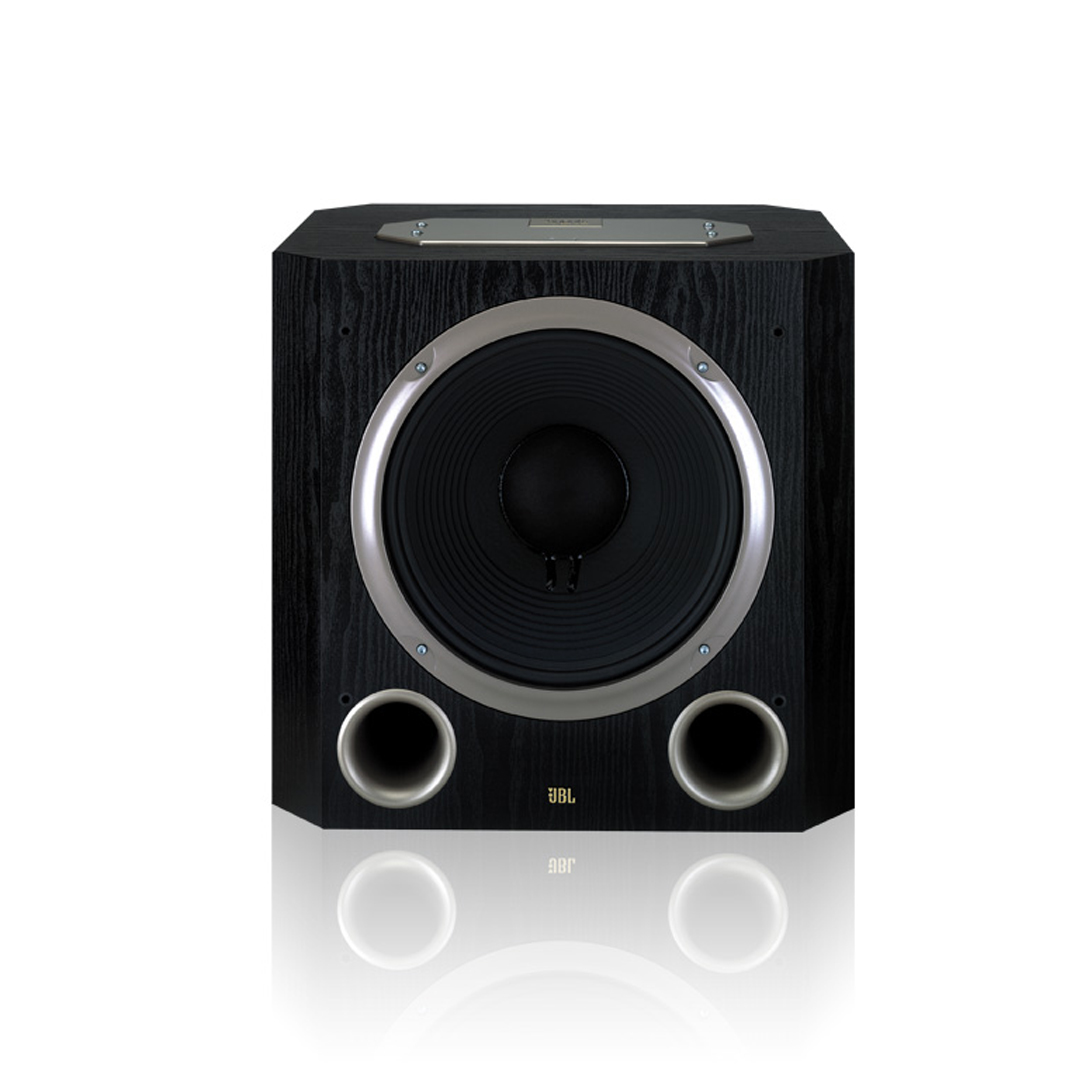 The FreeFlow flared bass reflex front-firing ports enhance and warm up the rolling bass and will surely fill any room with substantial bass. The Aquaplas cone driver is using the same endurance-oriented technology like JBL's stadium, concert or movie theaters arrays – maximum fidelity, virtually indestructible.
The JBL PS1400 sports sound tweaking options that will make sure your bass will resonate as good as possible in any room: the user can tweak the crossover and phase settings of the woofer so that the sonic response will be in perfect co-ordination with each room's acoustic characteristics.
Even more, the JBL PS1400 sports a special connection panel that will allow you to connect satellites at the same sound source and transform the new array in an ensemble performing like a floorstanding big box. The JBL PS1400 also features separate Low Frequency Effects (LFE) input for an even more enthralling sonic experience.
SPECIFICATIONS:
GENERAL INFO
Launch date
2005, 2nd half
Availability
Africa, America, Asia, Australia, Europe, Oceania, Japan, Romania
Dimensions (LxWxH)
483 x 508 x 381 mm
Mass
36,000 g
Casing
Wood
Color options
Black
AUDIO
Audio system
All, surround, LFE
Power (RMS)
400 W
OTHERS
THD
Not specified
Sound pressure level (SPL)
Not specified
Impedance
Not specified
Sensitivity
91dB
Frequency range
28-130Hz
Crossover
Yes, adjustable
Phase adjustment
Yes