Mô tả sản phẩm
Quite possibly the most important component of a multichannel surround sound speaker system, the center speaker provides most if not all of a movie's spoken dialog, as well as music and sound effects, and is equally critical with multichannel surround mixes as well. The Concerta C12 center loudspeaker is designed to ensure that everything in the center channel is audible and consistent over a wide listening area, with exceptional dynamic range with no audible compression during high volume passages.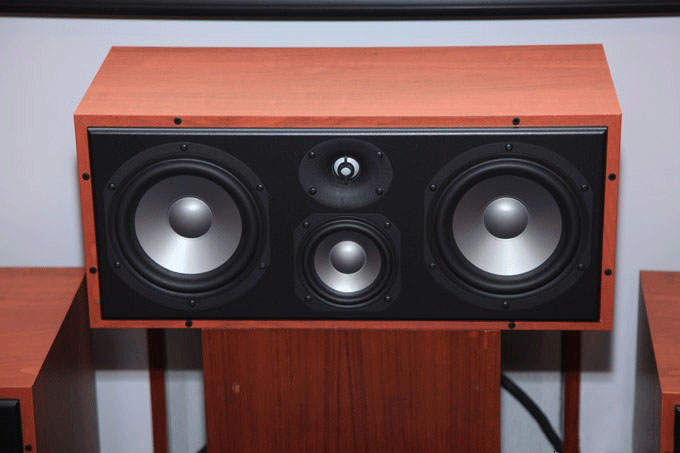 Equipped with a quartet of sophisticated drivers with Organic Ceramic Composite (OCC) diaphragms, the C12 features two 6½-inch die-cast frame woofers with high power handling and extended low frequency response all the way down to a remarkable 50Hz (-10dB). The critical midrange frequencies are handled by a die-cast frame 4-inch driver that is housed within its own sub-enclosure, while the high frequencies are effortlessly reproduced by a 1-inch OCC dome tweeter with a neodymium magnet that is housed within the Constant Acoustic Impedance flared waveguide assembly for optimum dispersion, efficiency and dynamic range. All drivers are magnetically shielded for compatibility with CRT displays that can be affected by close-proximity magnetic fields.
The steep slope, high order crossover is equipped with ultra-tight 3% tolerance components to ensure outstanding consistency and smooth tonal balance over the entire frequency range. TheRevel C12 cabinet is constructed of thick MDF with substantial internal bracing for added rigidity, and is equipped with a rear-mounted adjustable tilt system that is ideal for above-the-monitor placement.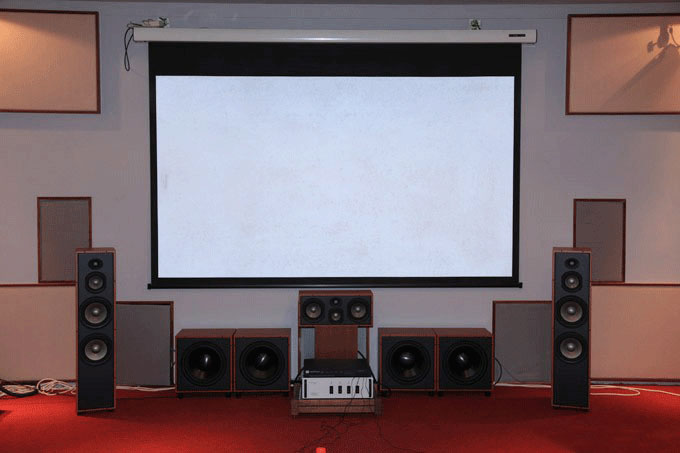 An optional stand is available for floor placement, which positions the C12 at the desired height with a slight upward tilt for optimum coverage over the listening area. The C12 is available in your choice of cherry or black cabinet finishes.
Thông số kỹ thuật
| | |
| --- | --- |
| Hãng sản xuất | REVEL |
| Loại | • Center |
| Tần số thu sóng tối thiểu (Hz) | 85Hz |
| Tần số thu sóng tối đa (kHz) | 15kHz |
| Trở kháng (Ω) | 6Ω |
| Mức độ âm thanh (db) | 90dB |
| Kích thước (mm) | 232 x 537 x 530 |
| Trọng lượng (kg) | 14.5 |