The design team at ProAc has been striving for years to achieve a natural sound and in our opinion, we have achieved this. To celebrate 10 years of our much celebrated premium ProAc range, the K Series, we our proud to introduce the K10 which boasts excellent midrange detail and an impressive sound stage.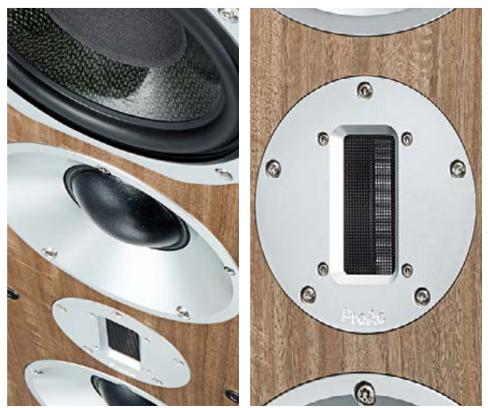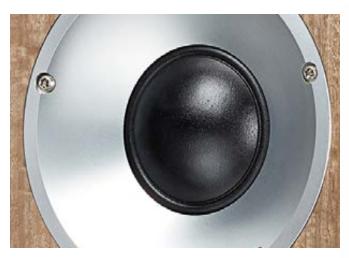 The unique K10 cabinet design has been developed to incorporate not one, but two of our proven Kevlar coned bass drivers giving a wonderfully extended and natural bass response. The K10 features two new ProAc midrange units with an ultra-light midrange diaphragm and a felt open back to stop colouration. These new units give an exceptionally detailed midrange, achieved by the new light diaphragm loaded by a new wave guide. The result is outstanding with an almost electrostatic open midrange.
Our crossover for the new K10 has been further modified to take advantage of this new midrange. The crossover point has now changed, allowing the midrange to work to a higher frequency, which not only increases the power handling but also reveals detail that was previously not heard.
With the addition of our ProAc ribbon tweeter, as used in the rest of the K range, the K10 gives a sweet and detailed high frequency. All of which combine to produce, what we think is, the most natural sounding speakers on the market.
We urge people who are looking for the ultimate in sound reproduction to partner their highest quality electronics, to audition the K10.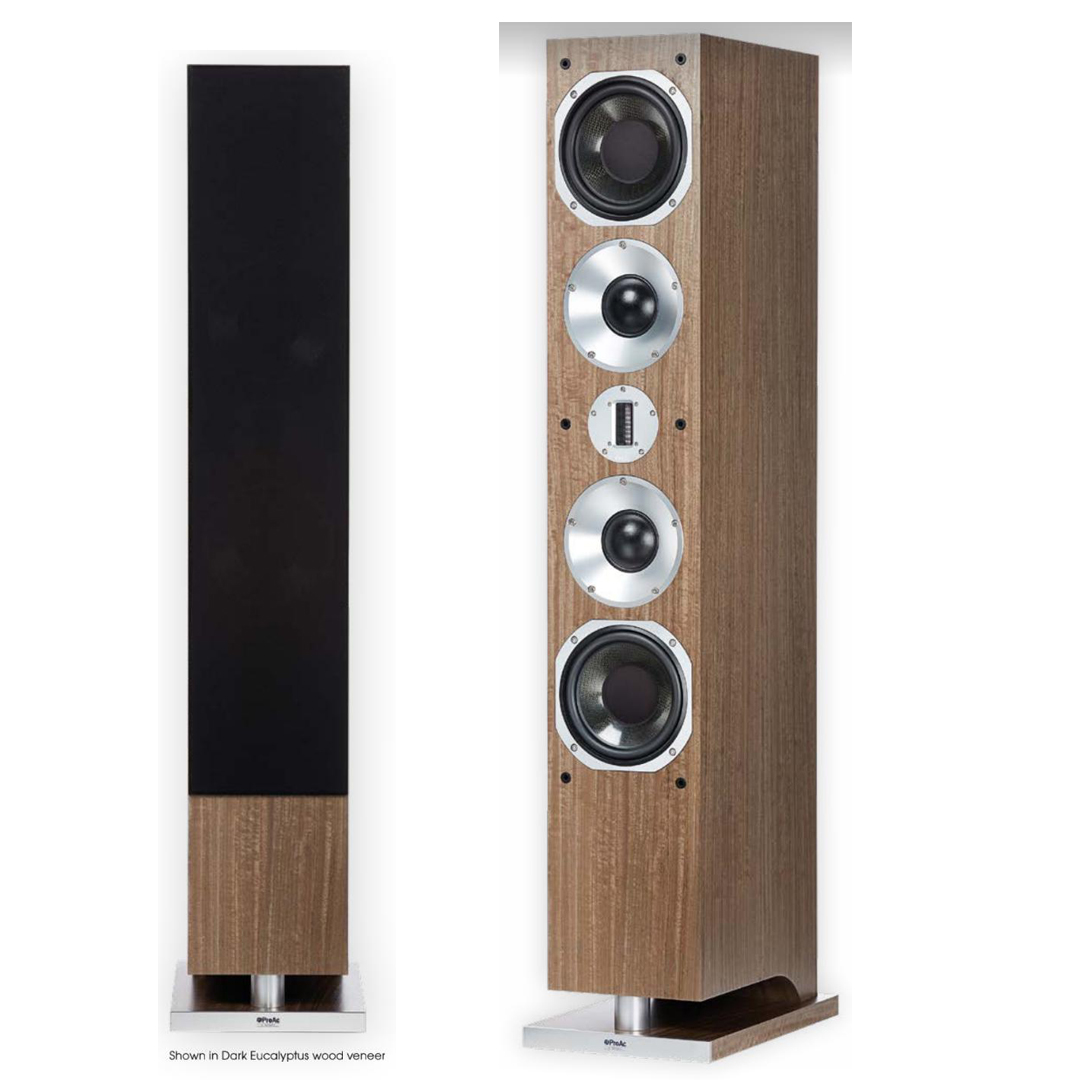 Thông số kĩ thuật:
NOMINAL IMPEDANCE

4 ohms

RECOMMENDED AMPLIFIERS

10 - 500W

FREQUENCY RESPONSE

20Hz - 30kHz

SENSITIVITY

91.5dB linear for 1 watt at 1 metre

BASS DRIVER

2x 165mm (6.5") Studio pr2x 200mm (8") ProAc professional drive units fitted with pure polymer impregnated

and polished Kevlar weave cone with rear lacquer and concentric weighting.ofessional drive units with polymer

impregnated Kevlar cones

MIDRANGE DRIVER

New 75mm (3") light diaphragm unit with a new open felt back to help with colouration from the rear.

TWEETER

The ProAc ribbon tweeter has a ribbon lighter than a human hair with rear chamber damping and alnico magnet.

CROSSOVER

Finest components on dedicated dual layer circuit board. ProAc multistrand oxygen free copper cable throughout.

Split for optional Bi Wiring or Bi Amplification

DIMENSIONS

HEIGHT 1499mm (59") WIDTH 297mm (11.7") DEPTH 457mm (18")

WEIGHT

57kg (126lb) each

MODE

Floor Standing

GRILLE

Acoustically transparent crimplene

FINISH

Available in the following real wood veneers

Black Ash, Mahogany, Cherry, Walnut, Oak and Silk White.

Premium Finishes:

Rosewood and Ebony and NEW Tamo Ash or Dark

Eucalyptus can be ordered at extra cost.