Following the success of the Q-Sub 15 /18 the new S-SUB expands the sound dimension capabilities of any Magico S-Series loudspeaker with thundering low bass frequency reinforcement.
Standing vertically, the acoustic suspension enclosure of the S-SUB features curved aluminum side panels that are machined in-house from half-inch thick aluminum extrusions which are sixteen-inches in diameter. Internal bracing is carefully positioned throughout the enclosure to minimize resonances and eliminate any chance of enclosure warping from the enormous sound pressure build up.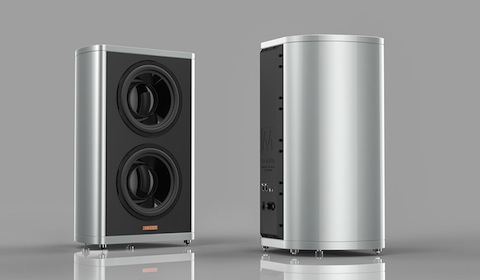 Dual 12-inch Magico bass drivers are mounted to the front baffle in a vertical array and provide front firing momentum. Each driver has an extremely powerful magnet assembly and ultra-stiff aluminum cones that are capable of producing deep powerful bass frequencies with speed and accuracy. The excursion rate of the voice coil is measured at 15-mm linear movement and produces clean and undistorted sound pressure levels up to 120dB with less than 1% total harmonic distortion at 20Hz.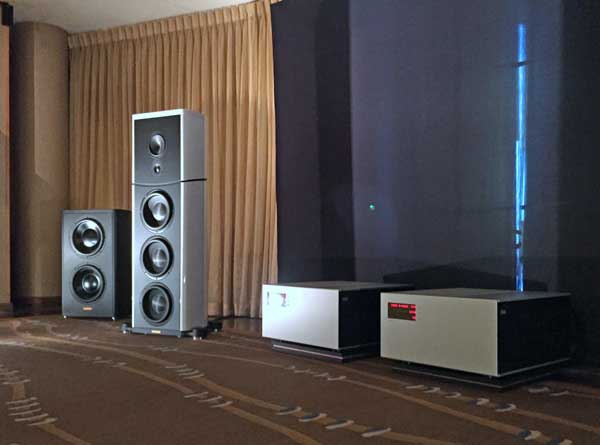 The S-SUB is powered internally by a revolutionary digital amplifier that has a 3,000VA power supply (240V), fully regulated output stage and delivers 2,500 Watts of purpose built power. Seamless integration with the main loudspeakers in a stereo or, home theater system is easily accomplished with the onboard digitally-controlled active crossover.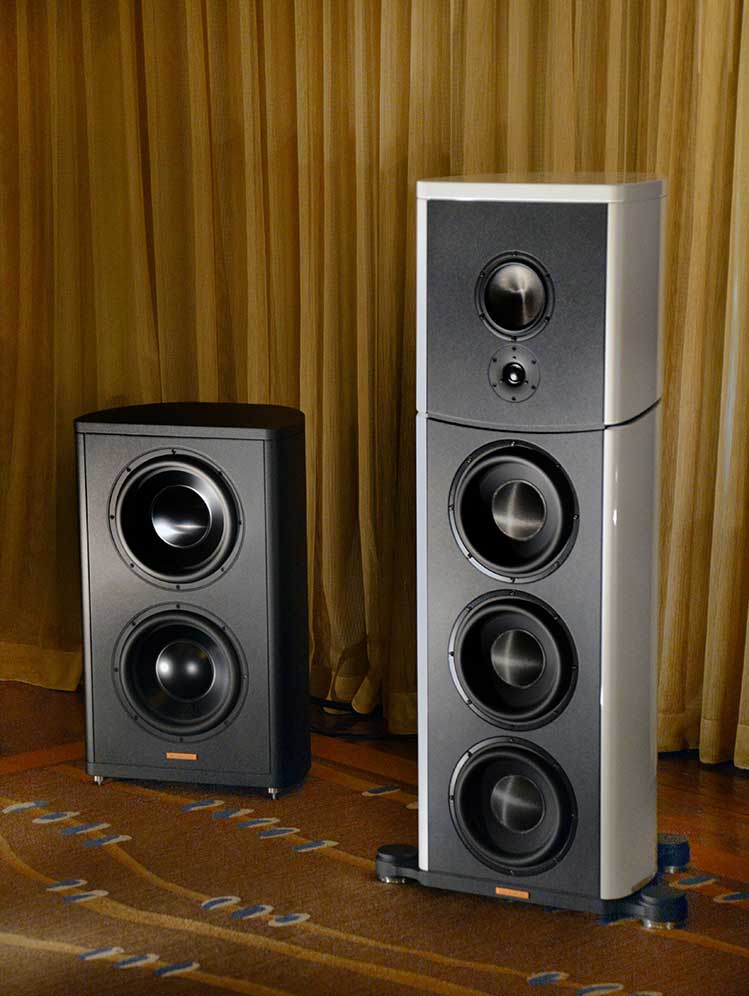 The S-SUB is capable of immense air pressure change in a small or large room and provides herculean bass energy that keeps pace with the speed and integrity of the main loudspeakers. The small footprint and front firing design of the S-SUB makes placement easy along the main wall of the listening room and a welcome addition to any system.
The S-SUB's compact footprint makes siting along the wall a breeze – each cabinet measures 812.8 x 381 x 487.7mm (h/d/w), although the 113kg weight will require some muscle.
SPECIFICATIONS:
| | |
| --- | --- |
| Watts | 2 x 30 cm bass with aluminum cone |
| Sensitivity | 90 dB |
| Impedance | 4 Ohm |
| Frequency Response | 15 Hz - 150 Hz |
| Dimensions (H x W x D) | 81.3 x 48.8 x 38.1 cm |
| Weight | 113 kg |