Switch over to your favorite music mode and the S4Ai turns into a direct-radiating 2-way 8" speaker. For smaller installations, where 7-channel sound is important but you don't have the space, the S4Ai can be dual-driven to provide both side and rear channels from one position in the room. The S4Ai can be used with any of the JBL Synthesis Series systems.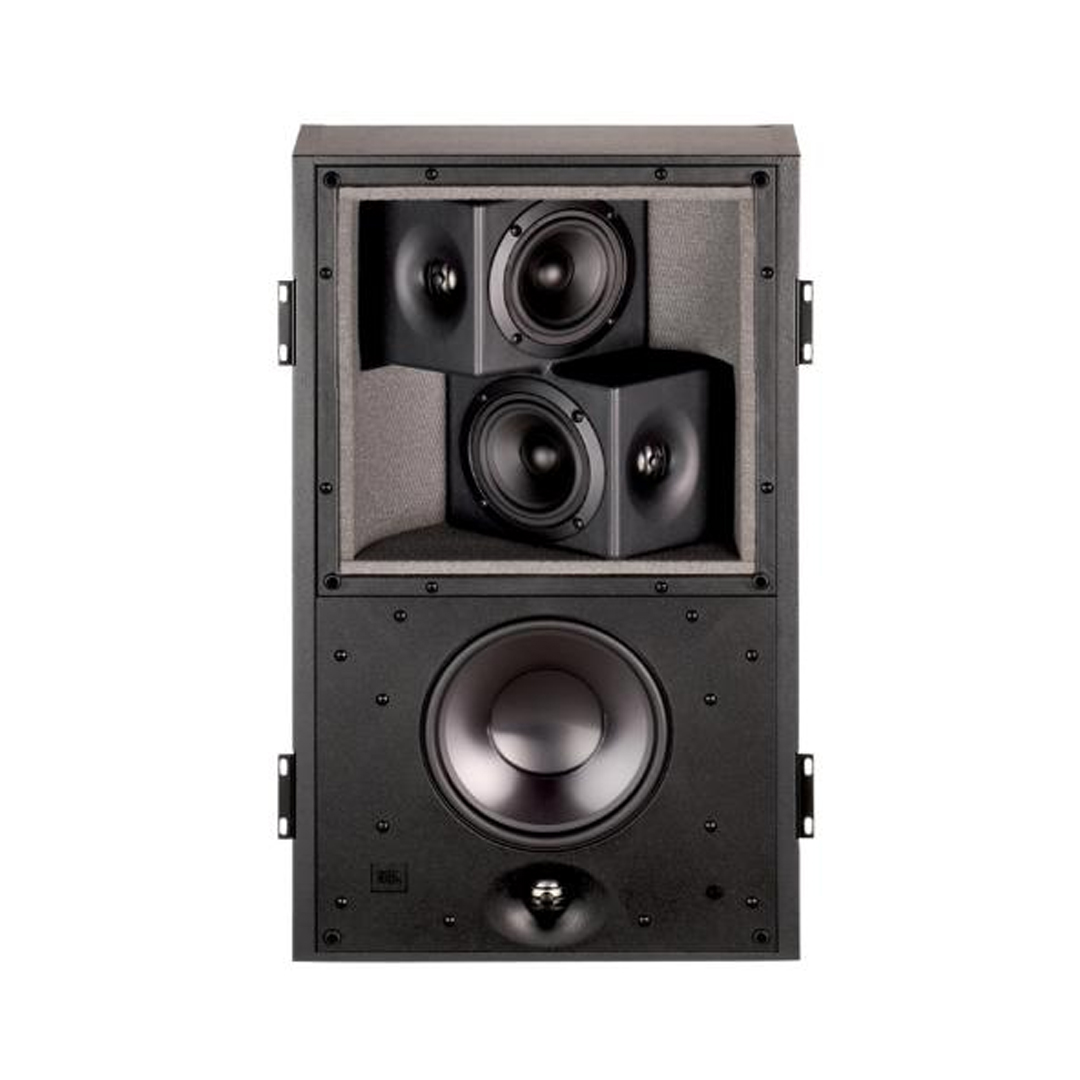 Main Features
THX Ultra2™-Certified Dipole Surround Loudspeaker
Installer-Configurable to 8" 3-Way Dipole Operation
Auto-Switchable to Direct-Radiating Pattern Using 12-Volt Trigger (Default Operation is Diffuse/Cinema)
Single or Dual Drive Capability; Horizontal or Vertical Orientation; 90° Rotatable Mid/High Array for Use In-Wall or In-Ceiling
Fits Completely Flush in a Standard 4" Depth Wall or Ceiling
Factory Configured in 8" 3-Way Bipole Operational Mode
Integrated One-Piece Back Box
Retrofit (S4RFB) and New Construction (S4PCB) Bracket Available.
General Specifications:
Maximum Recommended Amplifier Power
200 Watts single-driven or 175 watts per array, dual-driven
Nominal Impedance
6 Ohms
Sensitivity
(2.83V @ 1m) 90dB
Frequency Response
(–3dB) 80Hz – 20kHz
Crossover Frequencies Dipole mode
800Hz, 3.6kHz
Bipole mode
800Hz, 3.6kHz
High-Frequency Transducers
Triple 1" pure-titanium domes with rubber surrounds, shielded, with EOS waveguides
Midrange Transducers
Dual 4" dome with rubber surrounds, neodymium magnet and cast-aluminum baskets
Low-Frequency Transducer
8" Dual-voice-coil inverted dome with rubber surround and cast-aluminum basket
Connections Speaker
4-conductor push-type, 10 to 16 gauge;
Control
2-conductor screw terminal, 18-24 gauge
Dimensions
(H x W x D)
23-7/8" x 14" x 3-3/4"
(606mm x 356mm x 95mm)
Weight
23 lb (10.45kg)