THX Certified
18" Poron-fiber-cone, Cast-frame Woofer
Vertical or Horizontal Orientation
Industrial Cabinetry
Front Ported Enclosure for Easy Installation as Built-in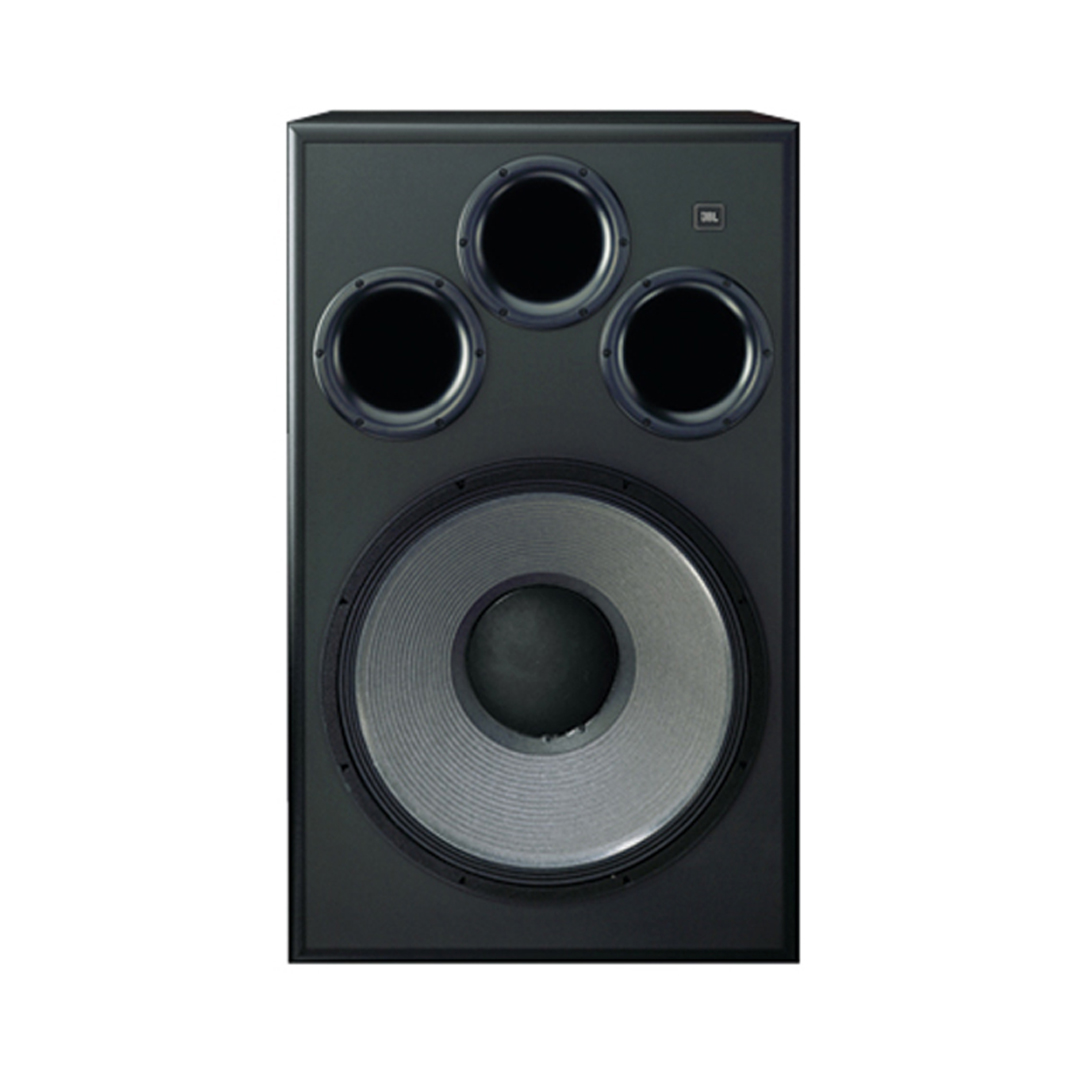 SPECIFICATIONS:
ACOUSTIC & ELECTRICAL SPECIFICATIONS
Nominal Impedance 8Ω
Max Amp Power 800 watts*
Frequency Response 20Hz – 200Hz
Sensitivity 97dB @ 50Hz
SYSTEM COMPONENTS
Low-Frequency Transducer 2242HPL 18" (457mm)
Cone transducer
301361-003
DC Resistance 4.7 ohms ±10%
AURAL SWEEP TEST SPECIFICATIONS
L.F. Aural Sweep Test 15.0V Input 16Hz to 250Hz
PHYSICAL SPECIFICATIONS
Enclosure Dimensions 34-1/2" x 21" x 22"

(H x W x D) (876mm x 533mm x 559mm)

plus knobs
Weight 129 lb (58.5kg) Each
WARRANTY
Refer to Warranty Statement packed with each product.

* The maximum recommended amplifier power rating will ensure proper system headroom to allow for occasional peaks. We do not recommend sustained operation at these maximum power levels.