S3900 Introducing the JBL® S3900, a dual 10-inch (250-millimeter), floorstanding speaker ideal for two-channel and multichannel home theater systems. Leveraging professional-grade components and taking design cues from the legendary K2® S9900, the S3900 is an audiophile's dream come true. Hear it as tae pros hear it.
The JBL® S3900 puts a new spin on the praised JBL K2 S9900. Like its acclaimed sibling, the JBL S3900 delivers your HD media in all its glory – you'll feel as if you're sitting in the studio with the engineers and artists.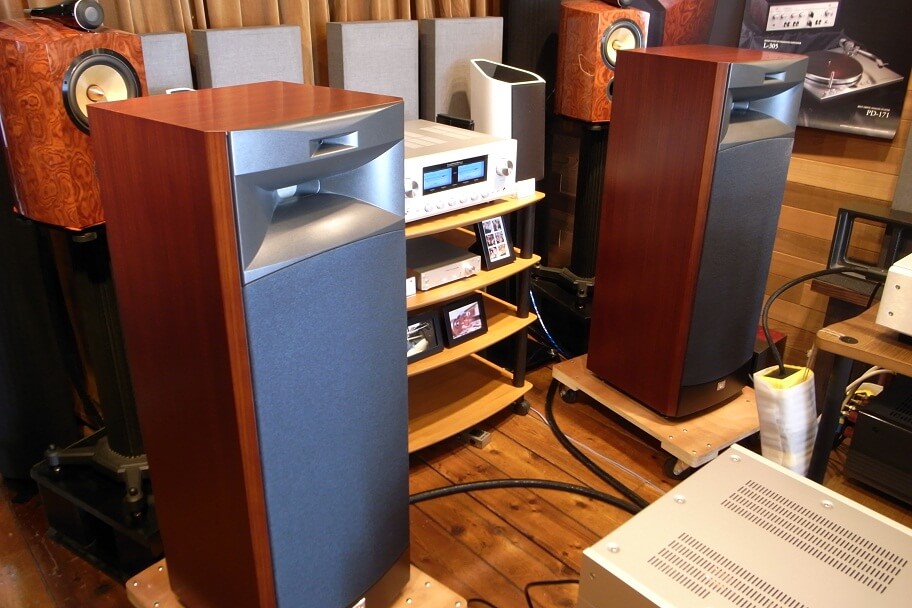 Dual 10-inch (250-millimeter) pulp-fiber cone woofers deliver lows as deep as 33Hz; a 1-3/4-inch (50-millimeter) Aquaplas-coated, pure-titanium driver delivers mids and highs with lifelike dynamics and startling realism; a 3/4-inch (19-millimeter) ultrahigh-frequency transducer reproduces frequencies up to 40kHz with extreme clarity. From your lows to highs, you won't miss a sound. Ready to be used as part of a two-channel or surround-sound system, the S3900 looks as beautiful as it sounds with its handsome, elegant design.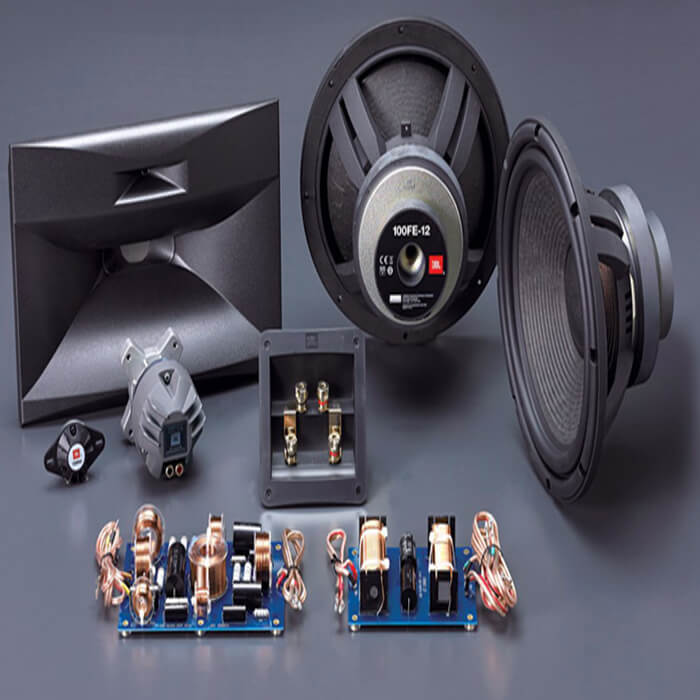 Highlights
• 25 – 250 watts suggested amplifier power range
• Dual 10" (250mm) low-frequency transducer for low-distortion, natural sound
• 1-3/4" (50mm) high-frequency transducer for crystal-clear highs
• 3/4" (19mm) ultrahigh-frequency transducer for extreme highs
• Extremely smooth and wide frequency response
• Rear-mounted ports for extended bass response
• Patented JBL Bi-Radial® horn
• Bi-wiring capabilities
• Gold-plated terminals
Thông số kĩ thuật:
Description

250-watt, dual 10" (250mm), three-way floorstanding speaker designed to deliver studio-quality sound

Frequency Response

33Hz – 40kHz (–6dB)

Recommended Amplifier Power

250 watts

Sensitivity (2.83V @ 1m)

92 dB

Nominal Impedance

6 Ohms

Crossover Frequencies (Hz)

850Hz, 12kHz

Ultrahigh-frequency Drive Components

3/4" (19mm) compression driver with a pure-titanium diaphragm and neodymium

motor assembly on a SonoGlass Bi-Radial horn

High-frequency Drive Components

1-3/4" (50mm) compression driver with an Aquaplas-treated pure-titanium diaphragm and neodymium

motor assembly on a SonoGlass® Bi-Radial horn

Low-frequency Drive Components

Two 10" (250mm) pure-pulp cones with ferrite motor assemblies

Enclosure Type

1" (25mm)-thick MDF stock, ported

Height

39.4"(100.1 cm)

Width

14.6" (37 cm)

Depth

14.5" (36.8 cm)

Weight

86 lb (39 kg)

Finishes

Cherry Wood