The Avalon Mixing Monitors are two-way bookshelf loudspeakers, therefore they need to be placed on a pair of speakers stands. Given their weight and dimensions, the stand should preferably be quite stable and not very high (I would say 50cm maximum). The cabinet, apart from being heavy, is very rigid and it has the reflex port on the bottom. In order to keep the correct distance between the port and the support base, there are four rubber supports screwed at its base. If needed, in order to ensure a better coupling between the loudspeaker and the base itself, spikes (included) can replace these supports.
A very interesting feature of the Mixing Monitor is that the loudspeakers are delivered with a tuning frequency set to 36Hz, which can be modified according to the needs of the user. By means of a simple external operation, it is possible to swap the tuning port with the two other tuning ports included. The tuning frequency can therefore be changed to 42Hz ("the accuracy of the transients will decrease and the tonal balance will become warmer because of more "weight" at the frequency range (100-300 Hz) of the warm region ") or to 32Hz ("the transients will become more accurate than the standard setting, the warm region will decrease giving the feeling of a better clarity of the medium range").
Despite a very functional cabinet, as it is always the case with Avalon products, the finish level is quite straightforward, with a simple black half-gloss paint and a felt-covered frame of the same shape as the front panel. The frame has to be kept in place during listening, in order to ensure the best musical performance.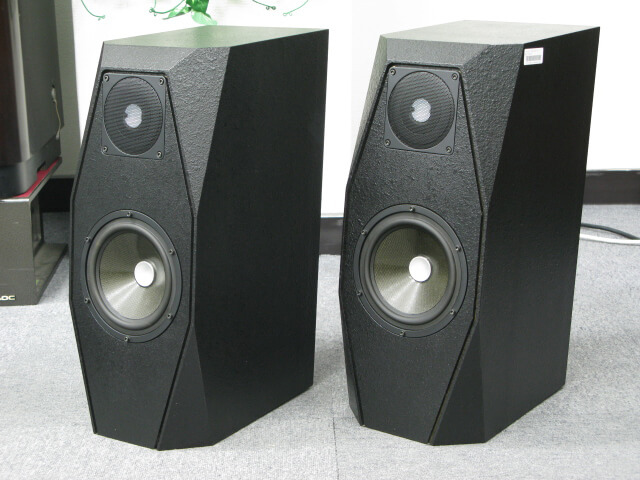 Thông số kĩ thuật:
| | |
| --- | --- |
| SPECIFICATIONS | MIXING MONITOR |
| | 1" Concave Ceramic Dome |
| Driver Complement | 7" Nomex Kevlar Composite Cone Woofer |
| Sensitivity | 87dB @ rated impedance |
| Impedance | 6 Ohms nominal (5.5 minimum) |
| Frequency Response | 40Hz to 24kHz |
| Recommended Power | 15 to 150 Watts |
| Wiring Methods | 2 Position Binding Post |
| | 18" High |
| Dimensions | 8.5" Wide |
| | 10.5" Deep |
| Weight | 31 pounds each |